בכניסה לכנס Up The Game באמסטרדם התמקם לו בחור שהתחיל לצייר עם טוש שחור על גבי נייר גדול שהודבק עם נייר דבק על החלון. לידו, על מזגן שהפך לשולחן מאולתר, הוא הניח חוברות צבעוניות. במבט ראשון, הוא היה נראה כמו מישהו שהצליח להסתנן לכנס ולהרים דוכן מכירה מחתרתי ככה שחלפתי על פניו בלי לעצור כמעט. אבל בפעם השניה והשלישית, משהו באנרגיות, בצבע והקווים המיוחדים ששרטט, גרם לי לעצור ולנסות להבין מה זה הדבר הזה.
אז הדבר הזה הוא Jack Fallows, בחור אנגלי מוכשר כמו שד שיצר את Cryptogram Puzzle Post – שילוב של סיפור, אומנות גראפית וחידות מאתגרות, שלובים יחד במעטפות הנשלחות באופן חודשי למנויים ברחבי העולם. בכנס אגב, הוא גם הרצה והעביר את חלק מהסדנאות המרתקות ביותר. מאז אני עוקב אחריו והצלחתי לשכנע אותו להשתתף בראיון הכתוב הזה כאן. חוץ מהפרויקט המטורף הזה שאני ממליץ לכם לבדוק, כדאי לכם לקרוא מה שיש לו להגיד על חשיבה יצירתית והשראה יומיומית.
וגם, אם אהבתם את מה שיש לג'ק להציע, בסוף הפוסט יש לינק להורדה חינמית של כל העונה הראשונה של המיזם שלו.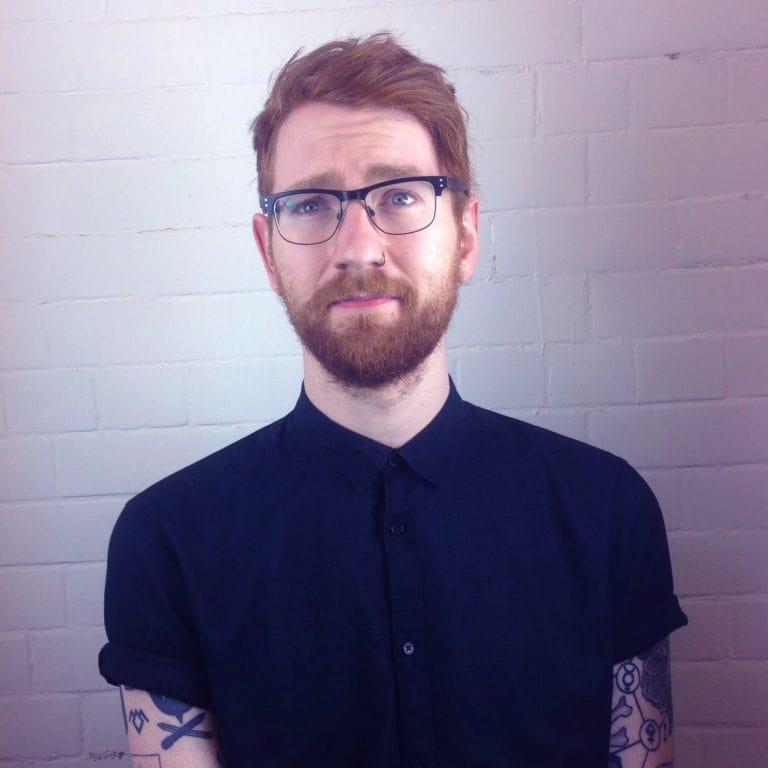 In a nut shell, you are…?
My name is Jack Fallows, I'm 30 and live in the north of England. Currently, I'm the full-time creator of Cryptogram Puzzle Post – a monthly illustrated puzzle story inspired by witchcraft and alchemy.
How would you define your work?
My work belongs somewhere in the middle of the Venn diagram between comics, zines, table top games, role-playing games, escape room experiences and choose-your-own-adventure fantasy novels. It's a story told in monthly installments about a young witch called Anna who is exploring a world not unlike our own.
Each chapter is released as eight loose pages inside an illustrated envelope and on each of these pages are the three main ingredients of the project: narrative text, illustration and puzzle mechanics. You read the first page in order to gleam some useful information that will allow you to decipher the next page and so on, until you reach a final answer. You can then submit these answers to win mystery art prizes in the mail.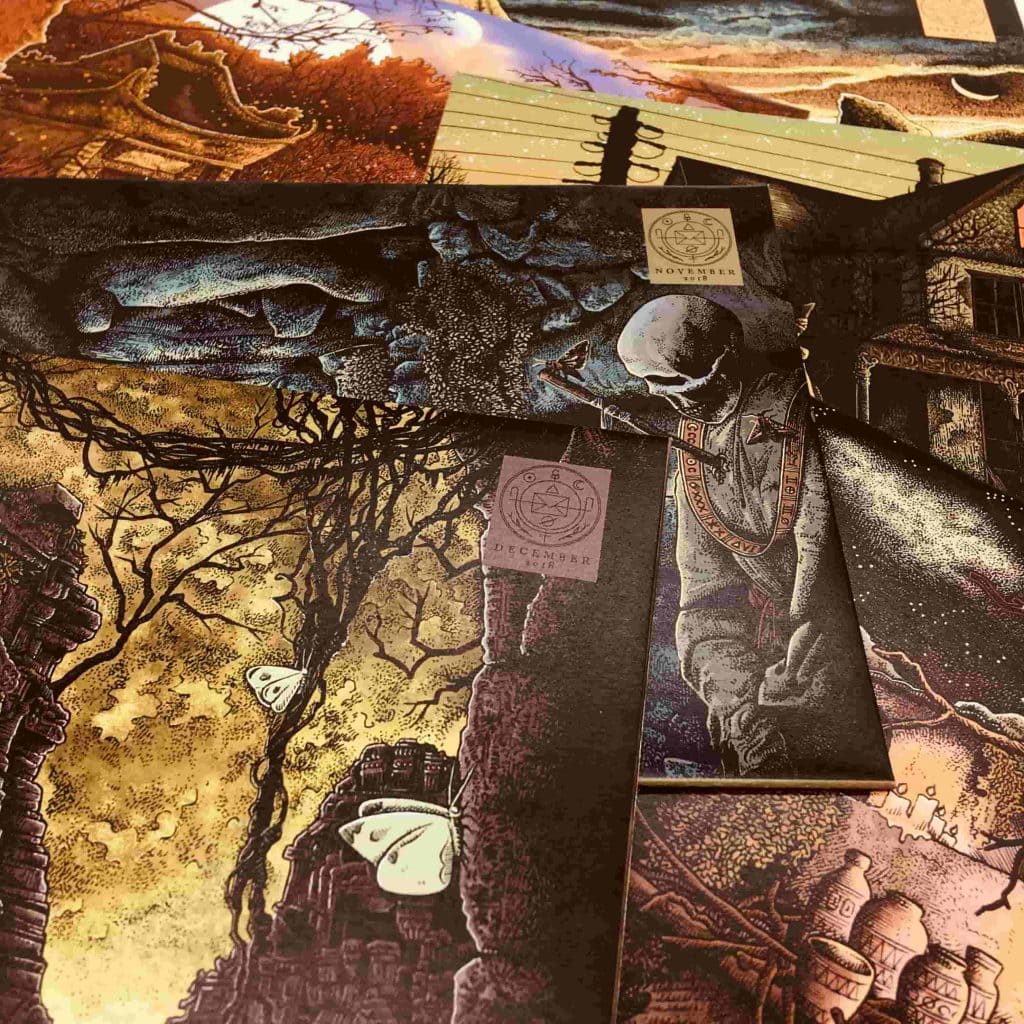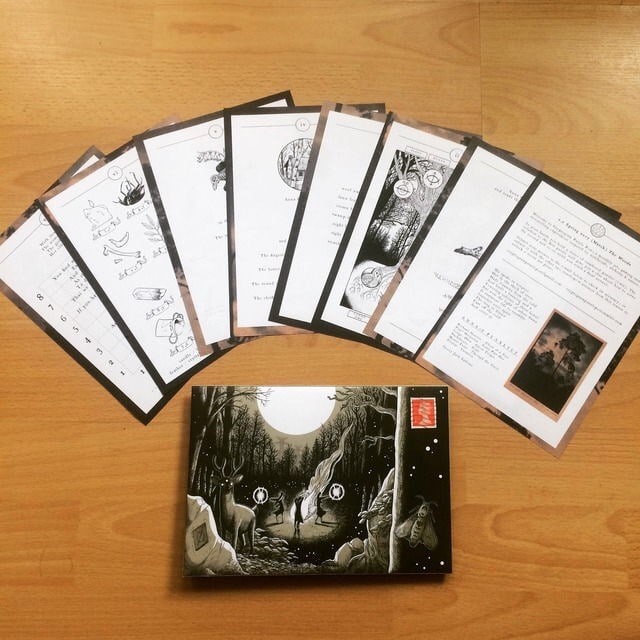 How long have you been doing it?
I'm currently taking a break from working on the twenty-ninth issue to type up my answers to this interview and the first issue was released in March 2017! But I was developing the idea off-and-on for about a year before the first issue was released. Originally Cryptogram was going to be a graphic novel.
How did you get started?
The real "first" issue of Cryptogram was actually a gift I made for my partner. She turned me onto the Northern Lights books by Philip Pullman and now we both love them. So I wanted to make her something using that as the basis. I kept coming back to the idea of the Alethiometer, the compass-like device that the main character Lyra uses to divine various layers of information about the world around her. But of course I have none of the requisite watch-building or magical skills to build anything like the actual device! So I created this chain of puzzles where you needed the answer to the first one to make sense of the second and so on, eventually leading her to a specific page in one of her specific copies of the book to find a hidden message. She enjoyed it so much and I enjoyed working on it so much that she convinced me to try and turn it into a real project. Then suddenly all of the research, world-building, character creation etc. I'd been pouring into my "graphic novel" suddenly had a new format.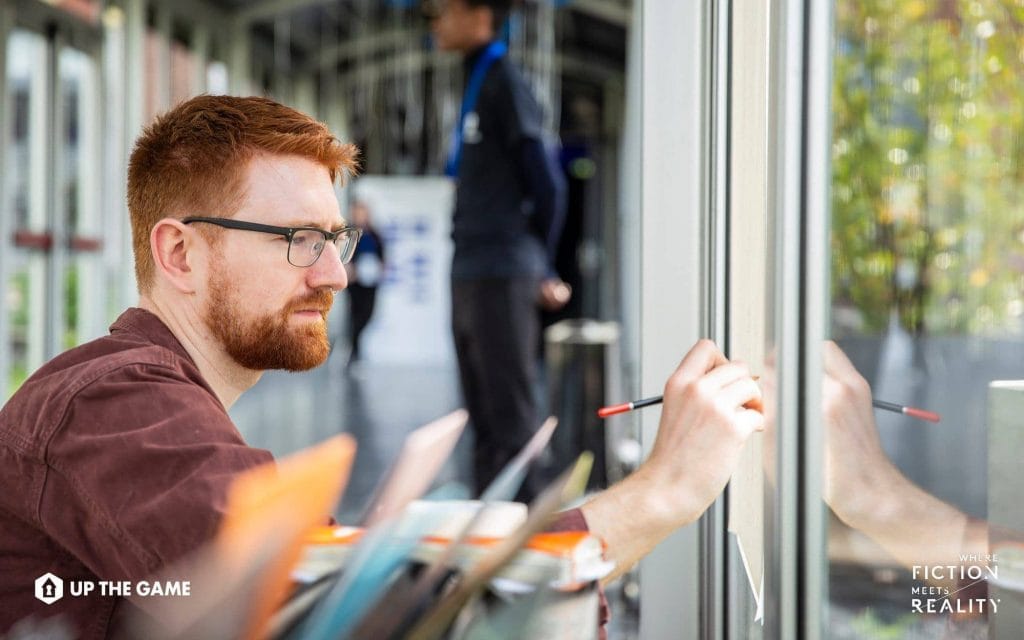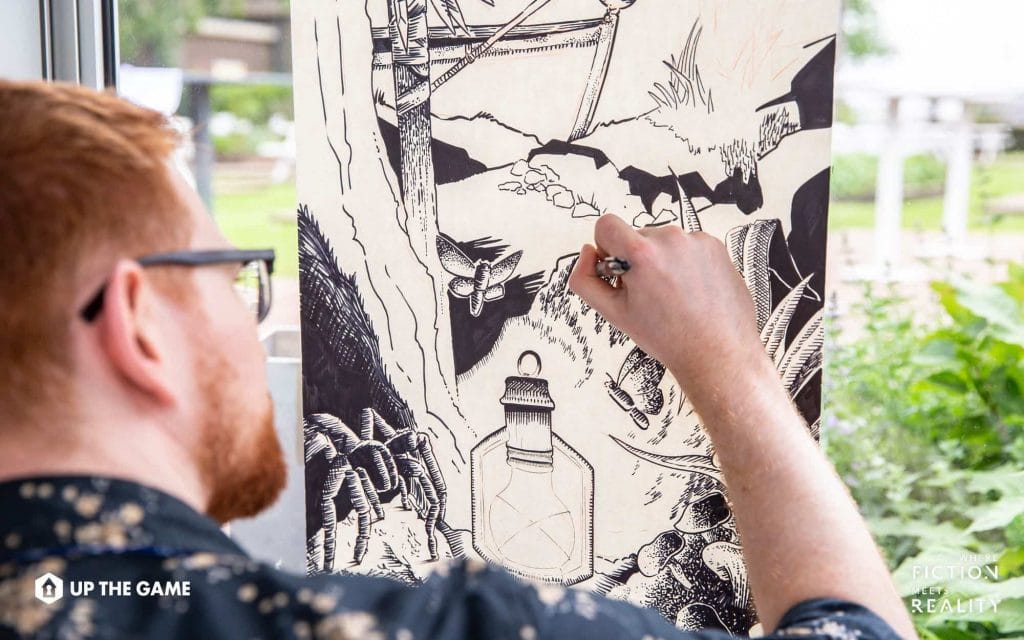 What is the best thing, or the thing you love the most at what you do?
Well, I come from a background of comics – a field that still massively comes into play in my work currently. But a field that I spent fifteen years in as a creator, editor, even comic shop clerk! So I know too well that the work can be really exhausting, and requires bone-crunching labor and a really high threshold for tedious monotony. I have always and will always love comics, and have every intention of returning to them somewhere down the line.
But the thing I love most about this project is that it allows me to scratch the same itch for narrative storytelling, while also allowing me to jump from place to place instead of needing to zone in on one thing for huge stretches of time. For example, if I'm working on the pencils or inks for a cover, which can each be multiple days' worth of work and very repetitive, I can switch to puzzle design or narrative text, or answer emails, or add something new to my Patreon page and still be making measurable progress. I can procrastinate one part by working on another depending on where my head is at and that's a luxury I very much enjoy.
But creatively, I'm trying to blend story, illustration and puzzle mechanics as closely as possible to create something new. A little like comics has both words and pictures but is something more than the sum of its parts. So when I feel like the puzzle, the drawing and the story are all working in harmony to create a cohesive experience that's a huge buzz for me. It's the thing I'm always aspiring to.
What is the most frustrating thing?
Definitely the speed at which the earth revolves around the sun. As a single person operation that sometimes drafts in friends and collaborators to help out in exchange for pizza and drawings, and as a parent to a 2-year old, time can very easily get away from me whenever there's a change to schedule or a set-back (or on the rare occasion I actually force myself to take a break). I always work my fingers to the bone to close the gap in the production schedule but at this point, I'm fairly confident that I'll change the monthly set-up at the end of Year Three.
I feel like I'm learning more and making better work with each new issue, but that means I'm wanting to spend longer with each consecutive one. Thankfully, my readership is composed of mostly very lovely, patient and understanding people who know the plight of the self-publisher and share my preference for quality over frequency. Still though, if I had a way to pause time for a few extra days each month that would be awesome.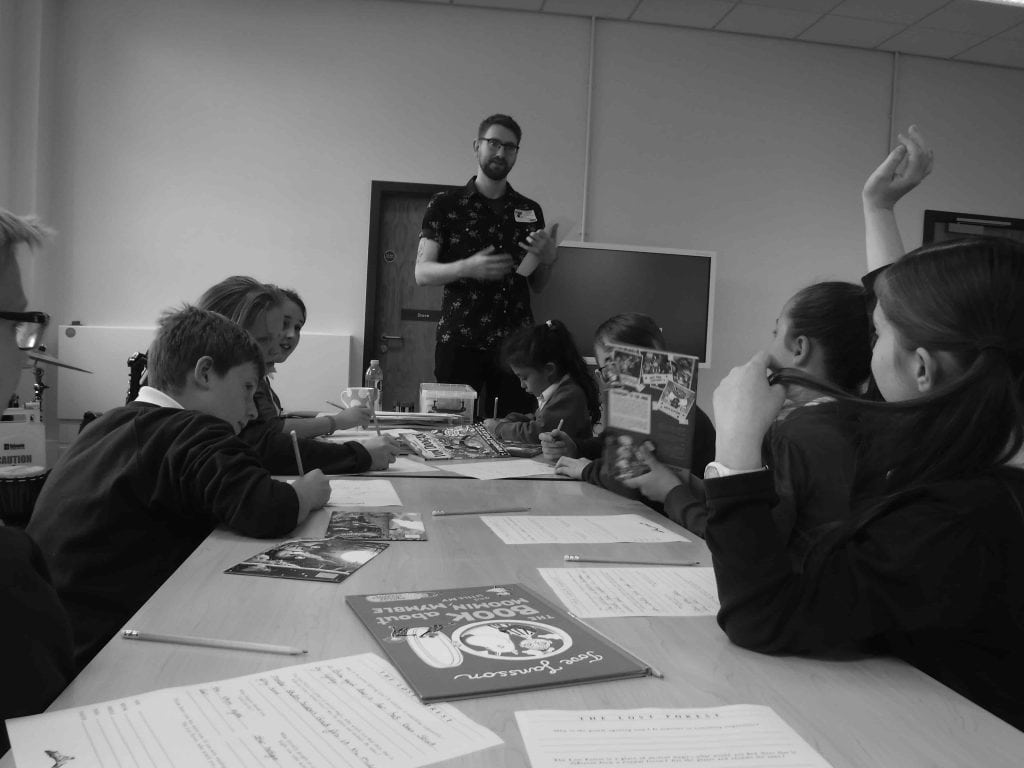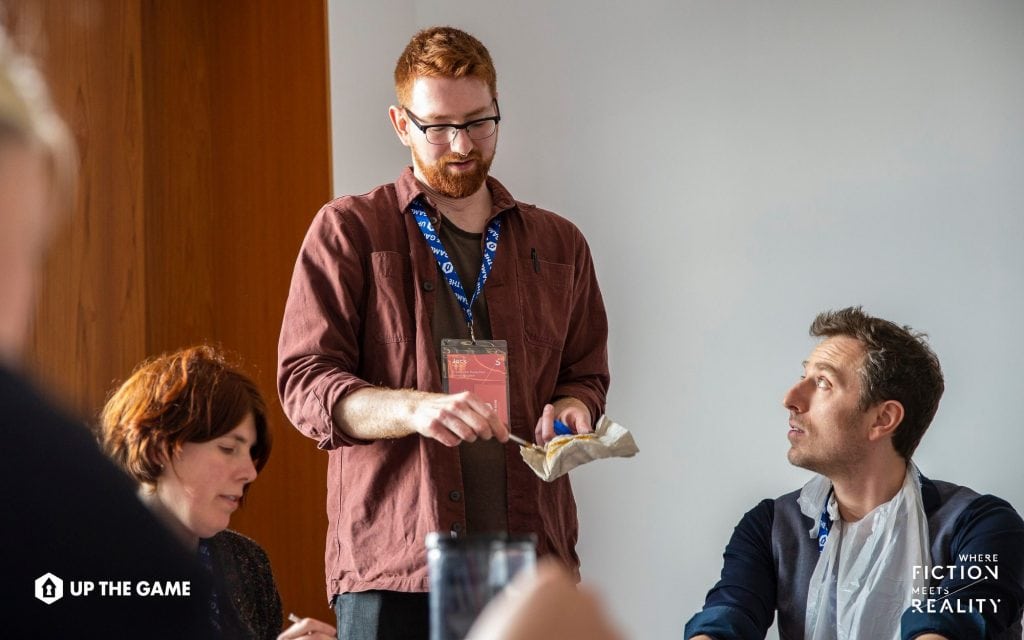 How do you get inspiration for your work?
Where do riddles come from?
I think at this point, I have a semi-permanent radar built in for potential puzzle ideas that I encounter in the wild. I was walking around the park with my son recently and stopped at the little map they had posted up because of the interesting way all the paths connected, which created a nice basis for a logic puzzle. I also just bookmarked a 5-minute video about the Hobo graffiti code because it might be useful in the next big arc I'm writing. Another great thing about being so far in to the project now is that there's an already-established lore to draw on and reference, as well as some deep subtext that kind of steers the entire ship. Some of the fictional practices reappear multiple times because I'm foreshadowing, or calling back, or because the idea has a lot of potential uses as a puzzle – for example, the 'Tracerboard' or the 'Fathom Stone'.
But nature is a huge and ongoing theme and inspiration in my work. I write the issues so that they each 'stand alone', meaning you can read it in isolation and still make sense of the story, puzzles etc. without having read any of the others. So while I always have the big picture in mind for the story, the task of actually writing new narrative text and designing new puzzles each month can feel pretty daunting. An almost guaranteed fix for me is taking a long walk in the woods. There's something amazing about the way each bird, tree, insect, stream etc. so delicately interplays with the other to make the whole ecosystem work while also just being a beautiful, wild and calming place to wander around. I think that marriage of perfect mechanics and building a world you want to explore is at the center of Cryptogram, so it's always nice to be reminded how it's done by Mother Nature herself.
What is the most insane/awesome thing you got to do in your job?
Being a guest speaker, workshop facilitator and live artist at Up The Game in Netherlands this year was pretty nuts. I got to talk to a room full of exactly the right people about my work; got to teach myself prop weathering in order to lead two workshops on it and sold the giant sharpie drawing I improvised to pay for my entry into The Catacombs escape room by Logic Locks; who, incidentally, are the fine folks I've been collaborating with on a custom issue to accompany one of their rooms – definitely another high point!
But maybe the most valuable creative experience, and most humbling, was the guest mini series 'The Stone Leaves', which ran through the March, April and May 2019 issues. An old friend and collaborator of mine known on the page as Alexi Conman agreed to write and puzzle-design a three issue run while I grappled with all of the above. It follows a character from the Cryptogram universe we've never met before and is such a compelling and well-executed character study it's unreal. As a reader of the series from the start and a fellow obsessor over the details, I knew he'd pull it off. But I wasn't prepared for it to be SO good. Being on the editorial side looking in provided me with all of these insights previously unavailable to me and the quality of the work really spurred me on to reach higher.
The series also allowed me to finally collaborate with my brother in ridiculous cross-hatching and spooky subject matter Steve Larder; who managed to create three cover images that were at once original and distinct compositions that set them apart from the series, but so well suited to the tone and story that they blended right in. Having the opportunity to spend hours up close to his handiwork while I colored it was a total delight. As was commissioning internal illustrations from Jem Milton, D Newman and Sophie Robin – all of whom were faced with 16+ page briefs and asked for several very slight and excruciatingly specific edits each, and still managed to bring everything to life in such exciting and often unexpected ways. I love that these three issues can either be an island all on their own or be this awesome and meaningful tangent in the project's bigger arc. So yeah, really proud and grateful for The Stone Leaves!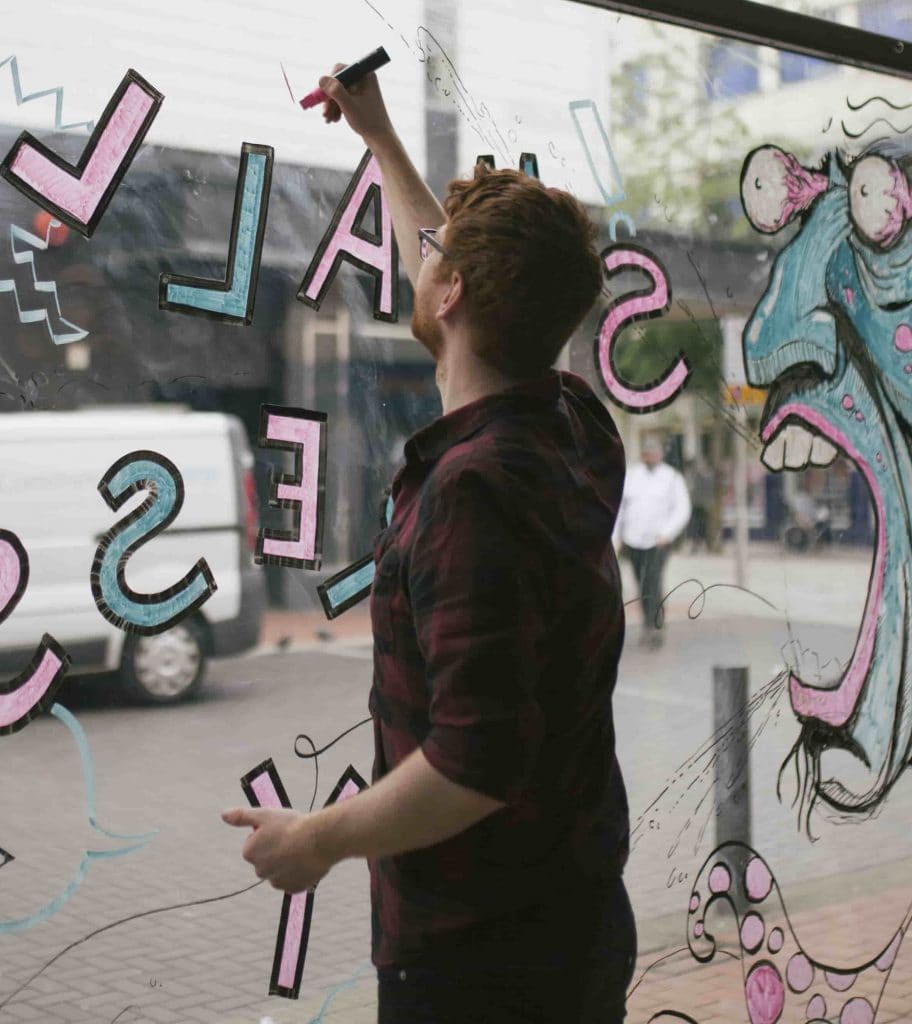 Can you share with us one tip for maintaining an "everyday creativity mind-set"?
Really I think a lot of that boils down what I was talking about earlier with regards to having several things to do. No one can maintain one type of activity for a long stretch of time without losing focus, slowing down or sacrificing quality. For a long time when I was starting out, I'd work on one project until it was done and then start on another. But as soon as I had two or three things to do at once, I could vary my schedule to maintain that focus and enthusiasm that often goes out the window during crunch time, or moments of low inspiration. I'd definitely recommend people watch, or even just listen to the audio on the YouTube video of John Cleese giving a lecture on 'Creativity In Management' – he covers a general, but fundamental concept that breaks creative practice into two modes; a playful one, and a pragmatic one. When I find myself faced with a frustrating process or problem, often the most useful and efficient way to deal with it is to divorce my mind from it completely, switch to the other mode, and come back to it later with a fresh perspective. It can feel like you're giving up or slacking off but just remember there are only so many miles you can run consecutively before you simply keel over.
The other fundamental for me is that you just need to really be into what you're doing. If you're making work you don't believe in, it's hard to imagine any line of progression or maintain any sort of momentum. Make the thing you want to see in the world, in the way that feels most exciting to you. That way even if you end up broke or your project tanks, you'll have something you can hold in your hands and be proud of. I'm never watching the clock waiting for my work hours to be over because all of the problems I face are ones I find legitimately engaging, satisfying and challenging to overcome. Once you're there, it becomes harder to switch that part of your mind-set off and relax!
Any shout-outs you would like to give to someone you think deserves it?
Definitely my partner Kathleen Itch for supporting and encouraging me to take on Cryptogram as a project. My good friend Seleena Laverne Daye, whose hands have folded many an envelope and whose ears have heard much belly-aching from me since the start. Alexander Gierholz from Logic Locks, for reaching out to me as a reader and providing me with tons of awesome opportunities. Rita Orlov of Post Curious, who makes incredible play-at-home puzzle games and has been a great person with whom to discuss the ins and outs of this weird little niche to which we both belong. And of course to all of my collaborators on The Stone Leaves: Alexi Conman, Steve Larder, Jem Milton, D Newman and Sophie Robin.
Any last words?
Just that if you're interested in this project and want to help me make rent each month, the best way to support me and get all things Cryptogram is to check out my Patreon page: patreon.com/jackfallows – the pledges there and sales on my online store are the only reason I'm able to do this, so any and all support, even just sending a link to a friend, goes a long way and is very appreciated!